Call us now (989)-793 7900 to schedule Casual dining and nightly drink specials. Enjoy your favorite wines, spirits and brews while relaxing in style. Whether you are sitting in the courtyard or by the fireside,
Rainmakers is the place to be!
Printable Menu

Courtyard
The perfect place to unwind your day,

meet friends, or host a party in the beautiful outdoor summer season. Enjoy the smell of fresh air, vibrant landscaping and blue skies.
Delight your sense of smell in fresh air and barbeque, your sense of sight in vibrant landscape and blue skies, and your sense of tastes and sound in refreshing beverages and live entertainment. The Ramada by Wyndham Hotel and Suites offers all of this on our beautiful Courtyard Patio Bar.
Operation is Seasonal and Hours are Weather Permitting.
Mid-May thru Late September, Monday - Sunday: 4:00pm - 10:00pm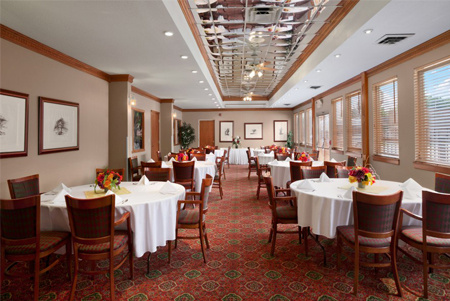 Banquets

Social & Special Events
One step into our elegant surroundings and homelike atmosphere and you will understand why any occasion is the perfect reason to host your intimate affair at our location. Birthdays, engagements, graduations, christenings, showers, rehearsal dinners, retirements and reunions are just a few of the milestones and special life moments that are celebrated in the warmth and charm of our event space.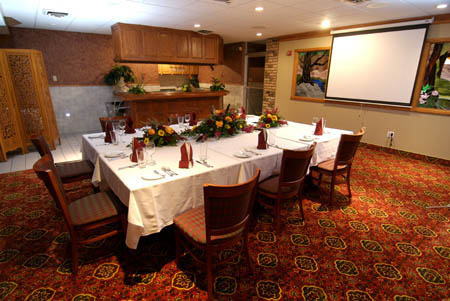 Meetings
Planning a board meeting, training seminar or team building event? Our distinctive location and ambiance offers you a unique opportunity to launch creative business strategies, reward star employees, or raise funds for your association. Our experienced sales staff will assist you with all of your planning needs from audio-visual equipment to menu planning, entertainment, room design, decor and event themes.